Greening city streets and household plots plays a huge role in creating a beautiful landscape, where even a small flower bed can transform the environment and create a favorable atmosphere. To do this, they often use street pots "pots" and flowerpots, which are an integral attribute of urban and parkland areas. Vases are also used when decorating the landscape design of the courtyard of a residential complex, a garden and the adjacent territory of a public institution.
We offer inexpensively buy outdoor flowerpots of Russian production by Punto Design. This company is a leading manufacturer of urban and outdoor furniture, for the manufacture of which only high-strength and environmentally friendly materials are used.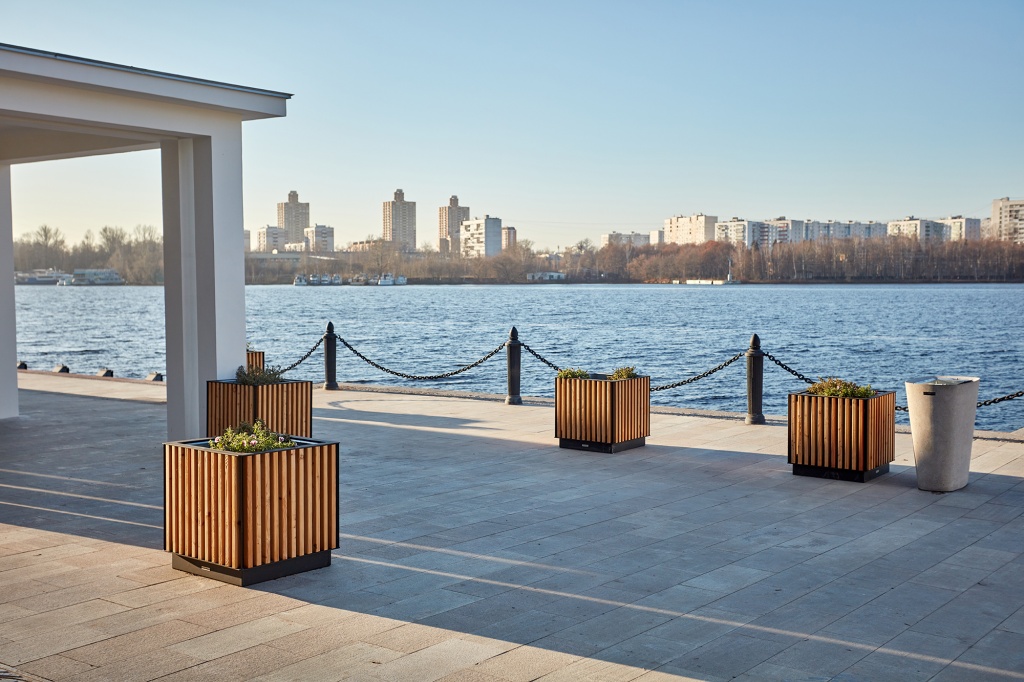 On our site you can buy these types of flowerpots:
metal, made of powder coated galvanized steel;
wooden, for the production of which pine thermowood is used.
A fashionable solution for the transformation of urban space is a metal outdoor flower pot "pots", which has an attractive appearance. Flowers in such a flowerpot look really beautiful and unusual.
Rules for choosing a street flowerpot
Such decorative elements of a flower bed should be selected taking into account the landscape design and the style of the site. They should harmoniously fit into the environment, complement other decorative elements and become part of the overall composition.
When choosing outdoor flowerpots, it is important to pay attention to the following points:
color range of the product;
material of manufacture;
sizes.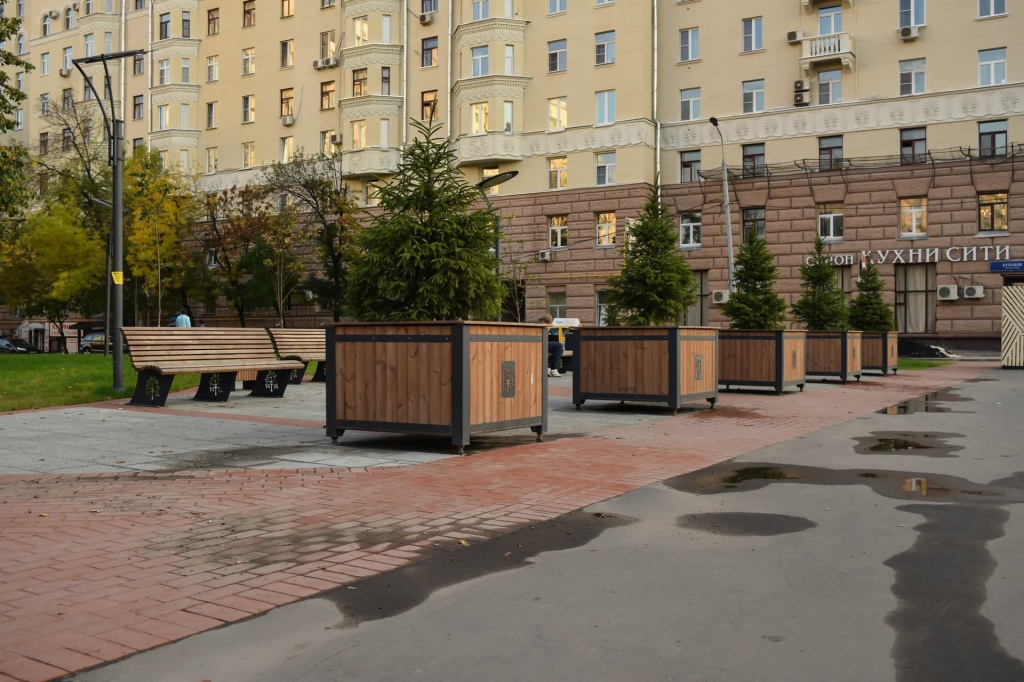 When choosing the optimal size of the product, you should take into account the type of plant and the area allotted for the placement of the pot. For example, a large flowerpot will look ridiculous in a small area, and several medium-sized pots can be installed in spacious areas. Our site contains a large selection of flowerpots of different designs, sizes and colors.
Advantages of flowerpots from Punto Design
Punto Design produces high-quality and stylish outdoor furniture, as well as specializes in the improvement of urban and park areas. The advantages of flowerpots manufactured by Punto Design include:
durability;
affordable cost;
rich assortment of goods.