---
Certified workout equipment



Workout in Russia today is a mass phenomenon and an already formed subculture. Increasingly, in our courtyards, you can see whole companies of athletes in group training. Workout sites allow you to save on subscriptions to the fitness room, are closer to home, give wide scope for various workouts and programs, and allow you to train at any time of the day.

Punto Fit is a versatile (outdoor or indoor) sports complex with dozens of equipment, reliable and safe materials, for up to 30 people. The complex will organically fit into the courtyard of a residential complex or private property and is suitable for sports activities for people of all ages.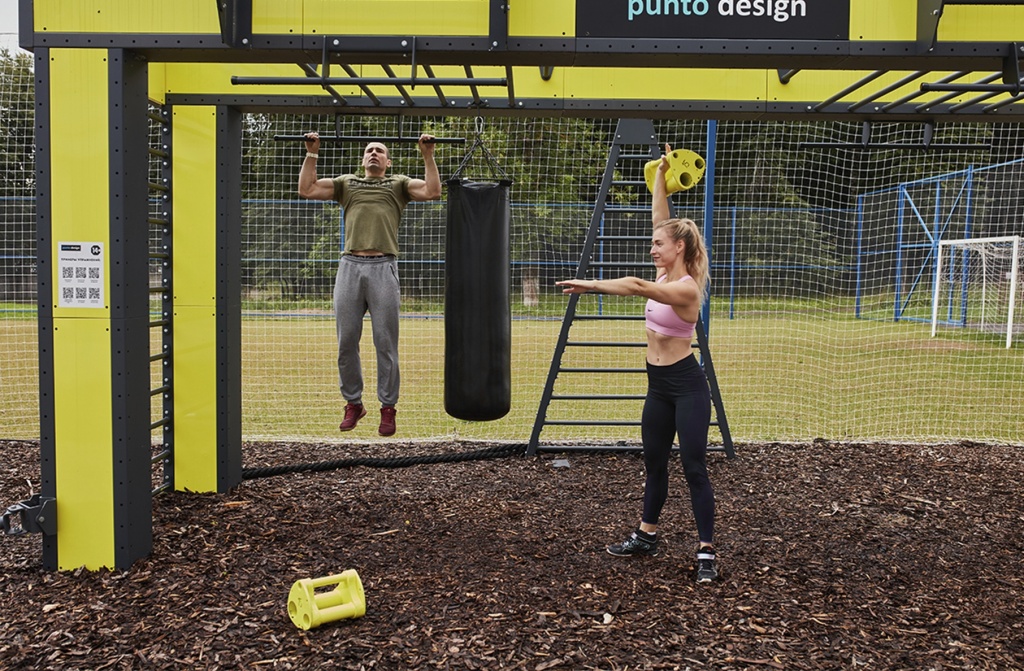 Various types of activities: weightlifting, workout, rock climbing, boxing, crossfit, gymnastics, TRX - and that's not all!
Versatility: The Punto Fit is equally suited for outdoor and indoor installations.
4 configurations: 2 meters, 6 meters, 8.4 meters (with and without climbing wall)
Training up to 30 people at the same time
No trainer needed: the complex is equipped with QR codes with training programs
Reliability and safety - Punto Fit has a quality certification from the German expert organization TÜV SÜD - the guarantor of safety and reliability.



As an additional option, the installation of monocrystalline
solar cells
is provided, which allows you to generate electricity and use it to recharge gadgets. It is also possible to
install autonomous lighting
, which will allow you to train even in the dark.


Additional equipment and options for ready-made solutions
The versatility of Punto Fit makes it a kind of constructor that you can assemble to fit your needs. Each modification of the sports complex can be supplemented with specialized sports equipment, including:

horizontal bars
crossbars
barbells
bars, etc.


In the Punto Fit catalog you will find several ready-made workout areas for placement in your project. All options are thought out taking into account different concepts, which will greatly facilitate the task of integrating the complex into the project.